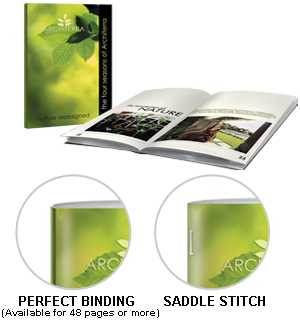 At Detroit Print Shop, booklets are produced with the highest standards of printing to ensure the best presentation of your product or service.
Who are you? What do you do? Why should a potential client use your service or come to you?
When the answers to those questions are crucial and need to be presented in a professional, unique way, a booklet can often be the answer.
Booklets allow the presentation of more information and detail than other formats and can be as unique as the subject they cover.
Product exposure to potential clients is often longest lasting and best presented with a professional, well-printed booklet. Utilizing booklets are a dramatic, effective and compelling means to display product identity, inventory or tell about your service capabilities.
Detroit Print Shop offers Booklets:
Sizes of 8.5 x 11 or 5.5 x 8.5
Page counts from 8-52
Two different paper stock options
Saddle stitch binding
Recent Posts