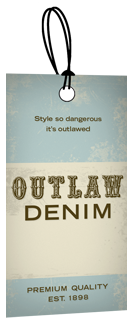 Detroit Print Shop customers continually tell us they're glad they didn't overlook the many marketing possibilities with printed hang tags.
What will make your merchandise more attractive to shoppers—attractive enough to take a second look at the garment?
Many high-end manufacturers and retailers utilize high quality, printed hang tags on apparel to entice shoppers to take a second look. Our outstanding hang tags can add to the impression of quality and style and often can subliminally influence the buying decision. Full color hang tags reinforce the brand with a subtle message of quality and often enhance the merchandise, as the increase in use has shown.
Because of the demand, Detroit Print Shop now offers:
14 various sizes of hang tags
Two paper stocks
Full color printing on both or only one side
Recent Posts
Clothing and accessory designers already know how important it is to create a strong brand image, but many of them may not be taking advantage of the best marketing tool around- custom hang tags. Creating distinctive hang tags for your clothing can help build the image and reputation of the brand and make your company […]