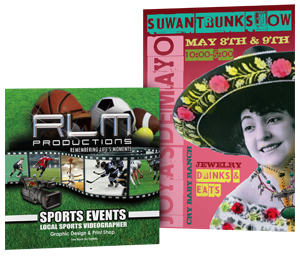 Postcard Printing
Looking to reach out to your target market?
Send them a full-color, printed postcard with your advertising or promotional message. The brief, to-the-point message characteristic of post cards presents your message in a way the short-of-time and too busy consumers value today.
Coupled with a full-color, professionally printed message, postcards are proving to be a popular and effective marketing tool for a variety of uses, including promoting sales, reminding clients of service dates or even as thank you cards.
Detroit Print Shop offers a unique and extensive selection to customize your postcard message for maximum impact, including.
48 various postcard sizes
Five paper options
Full color printing on both or one side
For more information on our custom postcard printing services we offer in Ann Arbor, Grand Rapids, Lansing, Dearborn, Flint and Metro Detroit areas, contact us today!
Recent Posts
Despite the fact that we're living in a digital age, direct-mail postcard marketing continues to be a highly-effective marketing tool. This is evidenced by the number of postcards that make their way to our mailboxes each week – if they didn't work, companies would stop sending them. Still, many small businesses are hesitant to […]
Postcard printing is a great option for many small businesses searching for different options for advertisement. Postcard printing can become costly if the small business does not take in consideration the cost for ink required to provide a quality product, paper supply, the market they would like to advertise with, and the ability to provide […]
Any business small or big requires visibility with potential customers. While big businesses have the wherewithal to invest in huge promotional activities, for small businesses there may be budgetary constraints in terms of the amount that can be invested in advertising. Glossy color postcards can be one effective medium for such businesses; with the initial […]
Nonprofit organizations often face strong head winds as they try to raise money for worthy causes. In the face of a challenging economy and increasing competition for dwindling donations, well crafted printed promotional materials can help communicate an effective message to potential donors. Brochures can be successfully used to raise awareness about a particular cause, […]
For dealers looking to increase car sales, postcards remain one of the most cost effective methods for advertising the various products and services an auto dealership offers. A well designed postcard can be used to provide important information to existing customers and those in the market to purchase a new vehicle. Detroit area car dealers […]