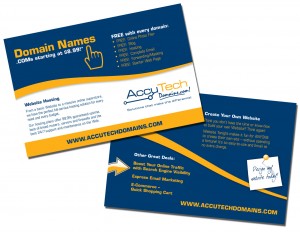 Any business small or big requires visibility with potential customers. While big businesses have the wherewithal to invest in huge promotional activities, for small businesses there may be budgetary constraints in terms of the amount that can be invested in advertising. Glossy color postcards can be one effective medium for such businesses; with the initial investments being very low the potential impact can be huge. Detroit Print Shop has unique solutions that can be customized for your business.
Full color postcards are one of the most sensible ways to invest for your marketing campaigns or promotional activities. With the advanced printing technology available today, it is easy to add a new dimension to your promotions through the use of glossy, full color postcards. To get the best possible effects and to make them stand out, use good content, photographs and images that are attractive and catch the eye easily. When you use glossy prints, it enhances the quality, finish and feel of the material, which would leave a favorable impression with the reader. With Detroit Print Shop's online designer, it is easy for anyone these days to create great postcard designs on his or her own. If you have limited time, you can easily take the help of professional artists and designers who can do the job for you.
One of the main advantages of using glossy full color postcards is in the details that you can achieve in the printing and the low price. If you have access to a professional printer, they would be able to guide you on the quality you will receive. A good printer can guide you on the type of material, the job format, and the sizes that are apt for the type of promotion you have planned. Since a postcard would be sent through the mail, you need to ensure that it arrives to the recipient in tiptop shape. When printing your materials, make sure you choose nice thick and heavy paper stock. Make your postcard stand out in the crowd, choose an unconventional size, print it in a format that's bigger than the standard postcard size, and you can be sure that your message will get noticed.
These days you can take advantage of online access to professional printers.  It is simply a matter of visiting their website, choosing a template that suits your requirements, view samples in their gallery, choose the appropriate material, pay online and your order will be processed, printed and delivered to you. At Detroit Print Shop, we can offer you the convenience of all these items at very affordable rates.  Also, you have access to a team of professionals, if you require their help for any aspect of your order.