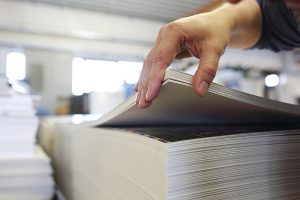 Are you looking to get all your printing solutions under one roof in Canton, MI? We've got you covered. We are the most reputable printing company in Michigan and can deliver just the kind of printing products you envision. Our multitude of printing options and raving reviews from customers is a testament to our expertise and excellent performance.
Whether you need a full color flyer or a single-color letterhead, you can trust us to do a remarkable job for you. With the most advanced software in the industry, our production printing processes are nothing less than highly impressive.
We also excel in some tremendous pre-press methods that offer a fast turnaround to quickly deliver incredible printed materials to you. If you're looking to sway your clients and attract customers with your business materials, we're just the professionals to help you with that.
We can provide the best quality printing for all your business and personal needs. Our excellent services will satisfy you beyond expectations. We also boast an impressive range of press formats, so you can trust your projects to be economically reasonable.
Our printing services in Canton, MI include:
If you're looking for the most striking and eye-catching prints, contact us and see why we are one of the top print shops in Canton, MI.