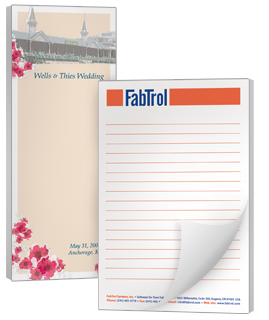 Make yourself handy—and nearly indispensable with custom printed note pads that will keep your name and logo in front of potential clients every day.
Custom, color printed note pads have proven to be a useful promotional item that clients value and use. Printed notepads will keep your business message in front of your customers and are an invaluable marketing tool and are used as souvenirs of special events and promotional reminders.
At Detroit Print Shop, we offer professional, high quality note pad printing with a fast delivery to ensure that your distribution dates are met so that your business is always in front of your customers.
Choices in note pad design include:
Five sheet sizes of notepads
50, 100, 250, 500, or 1000 sheets
Two paper stock options
Recent Posts