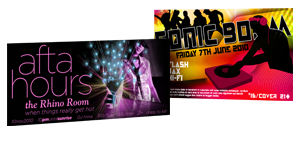 Promote your unique club with full-color, high quality flyers
Give your club, event or meeting the maximum impact, while keeping costs in line.
Whether a specific event, a new product, special sale or a reprint of your advertising message, well designed and professionally printed flyers are an effective way to get your message to the public.
Detroit Print Shop offers a large selection of flyer sizes and papers to help design the highest impact, most appropriate flyer for your needs.
Detroit Print Shop Club flyer choices include:
Seven various paper sizes
Four paper options, including a recycled paper
Options of full color front with black and white reverse or full color both sides
Recent Posts
One of the most common and powerful tools of marketing and business is club flyer printing. A Detroit club flyer is a type of common known paper advertisement; using a circular, handbill or leaflet that is usually distributed or posted in public places. Flyers are a mode of advertisement and are used to promote the […]
Club flyers are promotional stuff that can be used for advertisement, publicity, and campaign purposes. They are most suitable for announcements for some huge happenings in a business, including announcements of promotional sales and advertisements of new products available. Through club flyers, it would be easier to distribute the news to clients instead of mailing […]
Partying and enjoying with friends, colleagues or spouse at a happening club is becoming immensely popular and after spending a hectic week, people generally resort to clubs to escape the humdrums of their busy life and enjoy a few moments of pleasure. Therefore, opening a club or promoting your club has become a very profitable […]