Club flyers are promotional stuff that can be used for advertisement, publicity, and campaign purposes. They are most suitable for announcements for some huge happenings in a business, including announcements of promotional sales and advertisements of new products available. Through club flyers, it would be easier to distribute the news to clients instead of mailing them.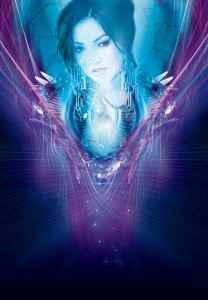 With respect to the designs of the club flyers, you can identify your specifications that would be suitable for a particular announcement. There are a number of printing companies that can, without difficulty, develop a design that is appropriate to your advertising needs. In creating a design, here are three ways to produce one.
Use templates. Most templates are commonly designed by professional graphic artists. If you need to come up with a design immediately for printing, then using templates is advisable. With a template design that perfectly suits the theme, you can have your club flyers printed right away.
Make customizations. You can make alterations with the designs by putting your graphical and textual contents. Through customization, you can also reflect in the club flyers your personal touch. Simply ensure that the cards will not be too jam-packed with designs.
Create your designs online. Simply identify your specifications and the printing company that you selected will print them for you.
There are benefits of doing your design and printing jobs online. For instance, you have the opportunity to preview your club flyer online prior to printing. In addition to the above-stated suggestions for designing, here are also some ideas that can help you with your club flyers.
Size – Club flyer cards vary in sizes. You need to select the proper size that would go well with the theme as well as your promotional strategy.
Inks and colors – Make use of eye-catching and brilliant colors for your club flyers. Using four standard colors will make your club flyers more noticeable and classy.
Paper Stock – Aside from appearance and design, it is also important to make sure that the club flyers are durable in order to make a good impression and presentation of the club flyers.
Contents – Of course, all necessary information about what you are trying to promote or announce should be well presented in the club flyers.
Coatings – In order to preserve your club flyers and make them long-lasting, the application of coatings will surely help.
Even if you can personally make club flyers, it would still be better if you let professional printers to do the printing process as they are well-equipped with the skills and technology to ensure competent production. In choosing professional printing companies, don't assume that all printing is the same. Choose a Detroit printing company that is able to provide the highest quality at the lowest price.
H/T Source: EzineArticles.com