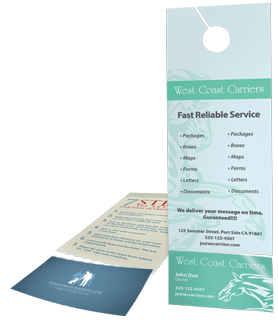 Customers love convenience—and Detroit Print Shop offers a clever, unique method of making your business card or coupon as convenient as possible.
These perforated cards can be added to door hangers, flyers or postcards and add an immediate and compelling element to your message. Your coupon or business card can be removed from the promotional literature and easily tucked into a wallet or folder for future use.
These perforated cards are an innovative and clever way to add a strong impact to your printed marketing material and will leave a lasting impression with potential clients.
These perforated ripped business cards are available in several sizes and paper weights, including:
Two Size Options
Two Paper Stock Options