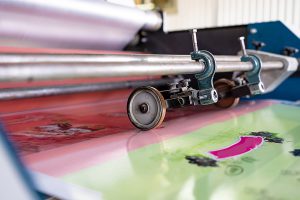 As more businesses realize the importance of print for marketing and branding, you will find numerous companies vying to fulfill your printing needs. The quality of the printing will affect your business reputation. That's why it is important to choose a reliable printing company in Ann Arbor that offers high-quality prints to create a positive impression in the market.
Steps to Identify a Printing Company in Ann Arbor
Here are some factors to consider when choosing a printing company in Ann Arbor:
1. Quality of Work
Do not sign a deal with a printing company until you view their sample work. It is essential to know the printing quality you require and be aware of the standards for your marketing campaign, then compare it with what your short-listed companies are offering. Potential customers consider the quality and efforts of your marketing campaigns before they connect with your business.
2. Cost of the Services
The cost of your printing materials will help you determine the return on investment. Before you select a printing company, know the price they are offering compared to their printing quality. Also, remember that many companies cater to different printing needs.
3. Customer Service Of the Company
After determining the companies that satisfy your printing needs based on budget and quality, consider their customer service. Make sure that the printing company you choose in Ann Arbor is honest, transparent and has the skills to complete the job.
4. Location Of Their Service
Look for a printing company with accessibility in your region. For instance, if you live in Ann Arbor, choose a business that delivers its services within that area. Many print shops are in different states and sometimes in different countries so it may be more difficult to communicate your needs to them and get what you need completed quickly. Therefore, you should opt for a company with a team available to assist in Ann Arbor.
When you are deciding on a printing company, you should conduct comprehensive research. Also, identify your budget and needs beforehand. Test the companies with sample printing and compare their quality with other options to get a better idea about their printing service.
If you are looking for a professional printer company in Ann Arbor, MI, contact us today.