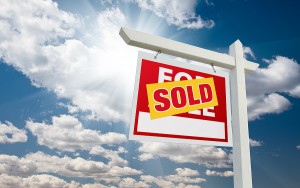 Real estate professionals recognize the importance of creating a distinctive image for themselves, their company and the properties they represent. A well designed real estate brochure can be used as an effective marketing piece that will inform prospective clients of the agent's experience and notable accomplishments. High definition images and listing details can be displayed on quality paper stock to enhance the appeal of the property to prospective buyers.
Brochures have the distinct advantage of providing more space for detailed presentations. The agent can offer additional information about their hobbies and affiliations that may create connections with potential clients. When using a brochure to market a home, adding more photos can help a buyer determine their level of interest prior to requesting a showing.
Brochure Design
For agents in Dezert Properties Real Estate, the brochure design should always contain at least four essential elements regardless of the layout style. This includes using a recent appealing photo, adding the company logo, providing contact information and developing well written copy with a call to action.
There are several other important components that will help ensure that the brochure is effective in attracting the attention of potential clients.
Match the Design Theme to the Property: Every brochure should contain a theme that serves to accentuate the agent, the company and the property itself. This revolves around the proper use of color, shading, photos and fonts.
Utilize Every Page in the Brochure: While it is important to avoid cluttered designs, brochures for real estate can never provide too much information. With many different brochure printing sizes and folding options, each page can be used to further enhance the image of the agent and property.
Create a Compelling Headline: Brochure readers are naturally drawn to the focal point of a brochure. A persuasive headline and an attractive image both serve to engage the reader and encourage them to learn more.
Stress Benefits: The copy must always highlight the selling points of the property and the qualifications of the sales agent in a friendly but informative manner. The goal is to create a favorable impression and induce the potential buyer to take further action.
Proofread the Material: It is extremely important to have several different people read through the brochure to check for errors prior to printing. Undiscovered grammatical and spelling mistakes can result in unnecessary time delays and added expense.
Printing
When the real estate brochure design is completed, Detroit Print Shop can offer a variety of printing services. Their commitment to customer service and timely delivery will ensure that deadlines are met and that results exceed expectations.