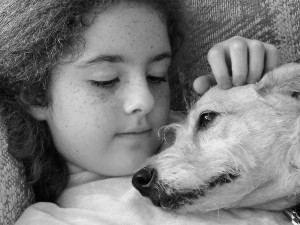 Businesses that focus on pet related products and services rely on a sound marketing plan and printed materials to increase sales and attract new customers. For pet care professionals in Detroit, pet brochure advertising provides an effective means of promoting your business while highlighting unique services, discounts, events and qualifications.
Brochures are inexpensive when compared to other forms of advertising, and they can be distributed in a variety of ways that will maximize their effectiveness. For dog groomers, pet walking services, supply stores, pet motels and veterinarians, pet brochures will raise visibility and help differentiate a business from its competitors.
Pet Brochure Design Elements
Brochures offer an opportunity to explain and display important aspects of a pet business in depth. There are certain design techniques that will prove most effective in drawing the potential customer's attention. It is important to remember that the key to success in brochure development is presenting a clear message that compels the reader to inquire further.
Stress Competence and Compassion: People care deeply about their pets and often consider them part of the family. In every aspect of the pet care industry, they want to know that the provider has a passion for animals. It is important to stress professional experience and credentials while conveying a sense of concern for every client's pet.
Include Photographs: Happy looking pets, quality products and clean facilities will serve to illustrate the concern and care the pet business owner gives to every animal. Only attractive high definition photos should be included, and using the services of a professional photographer may be appropriate.
List Services in Detail: List important and unique services and provide a detailed explanation for each one. While customers will look at pictures first, their primary interest in the pet brochure is learning how the various services can benefit them or their pet.
Organized Layout: It is important to create a layout that incorporates color and font in a way that is will prove eye catching without appearing confused or cluttered. Detroit area print shops can provide graphic design services to ensure that the finished brochure is stylish and effective.
Brochure Printing
Every pet care business that is looking to increase sales can benefit from promotional pet brochures. Detroit area print shops offer full service printing in Ann Arbor, Dearborn, Downriver, Flint, Grand Rapids, Lansing, Royal Oak, Troy and the surrounding areas. They can help select the appropriate paper size, quality and folding options, while producing informative brochures that will generate interest, increase sales and attract new clients.