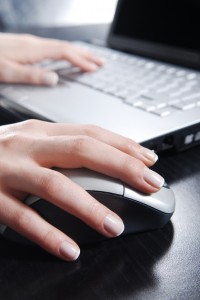 While the internet serves as an excellent forum for business promotions, print materials still remain a vital component for any successful marketing effort. As technology continues to evolve, conducting business from remote locations has become increasingly common. For brochures, business cards, flyers, stationary and other printed materials, online printing companies offer exceptional services at competitive prices.
There are many advantages in hiring an online printing company. Understanding the differences between the local bricks and mortar print shop and an online printer can help a business make the right printing choice.
Cost
One of the primary advantages in choosing an online printer is substantial cost savings. Most online printing companies have a high volume of business on a continuing basis. This allows them to maximize efficiency and offer steep discounts compared to smaller neighborhood stores.
Operating expenses are also substantially reduced since online printers do not have to pay for retail space and the salaries of store employees. These savings translate into exceptional discounts that are passed on to customers.
Convenience
Convenience is another appealing aspect of using an online printer. Orders can be completed from the comfort of a home or office. Rather than traveling to a store and waiting for a customer service person, all transactions are done electronically. This includes ordering, transmitting materials, payment and delivery. This process helps avoid bottlenecks and expedites orders.
Online printers are available 24/7 since they exist in the virtual world. This allows the customer to select services and enter orders when it is convenient for them rather during store hours established by the print shop.
More Services and Options
Since online printers have an extensive customer base and deal in high volumes, they offer a complete line of print services and options. In addition to the traditional items like flyers, business cards and brochures, online printers offer a myriad of other products such as calendars, postcards, CD packages, table tents, special shapes and European business cards.
For customers that have ongoing printing requirements, online printers also provide professional graphic design services as well as logo and corporate identify creation. Throughout the process, specific details are transmitted between the printer and the customer until final approval is given.
Traditional printing stores often have limited options for paper stock and different sizes. Online printers have sufficient volume to provide the full compliment of different grades and sizes of paper including recycled stock. Online printers also offer templates, free sample kits and folding options for brochures and flyers.
Reliability
Quality online printers often work within tight deadlines. They recognize the importance of delivering quality products in a reliable and efficient manner. Their expertise in high volume printing and shipping ensures that the merchandise will arrives on time, in tact and will exceed professional standards.