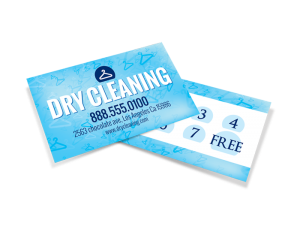 Business cards help you to market yourself and your business. They should include only what's important: the name of your business and its logo, your name (first and last), job title, contact information like address, phone number, email address, website, and possibly social media handles. Too much information can be distracting. Here are other things to consider:
First Impressions
Business cards should reflect your business and be designed with your audience in mind. The fonts, colors, and wording are the simplest way to do so. Traditional fonts like Times New Roman and Arial and traditional colors like black and dark blue, convey professionalism and credibility. If you are a creative, bolder and brighter colors and fonts, and memorable taglines can help to differentiate yourself from competitors.
Lasting Impressions
You may choose a standard paper stock for basic business cards that are affordable if you are just starting out or if you will be going to a large conference or other high-volume event. Thicker paper stock and special finishes like rounded corners or die cuts, unusual sizes, and other accents can leave a lasting impression. Paper finishes like textured, matte, or glossy are also important to consider. Glossy can help to highlight photos while matte can give it a contemporary look.
Be Consistent
Your business card is an extension of your brand. It should be consistent with your website and other marketing materials. Your business's logo and colors should be integrated into the design so that it is easier for potential customers or clients to identify and remember your business.
Use of Space
Take advantage of unused real estate on the back. Business cards can also be used as appointment reminders, loyalty stamp cards, or coupons and discounts. However, if you prefer to leave white space to jot down notes, you may want to consider a matte finish to lessen pen smudges.
Before you send your business card to the print, be sure to proofread your information.  Also ensure the image of your logo is the right resolution so it is not pixelated or blurry, and that the font and size of the text is legible. Once you receive your cards, keep them in a card case so they remain clean. A soiled, creased card does not leave a good first impression, regardless how professional the layout is.
If your business in the Detroit, Lansing, Grand Rapids, Ann Arbor or surrounding areas is looking for professional business card printing services, contact us today to learn how we can help you.