Whether you are promoting a business, looking for a lost dog, or trying to sell a car, the whole intention of posting flyers is to grab the attention of those who walk by.  Therefore, it is of utmost importance the message gets delivered properly.  With simpl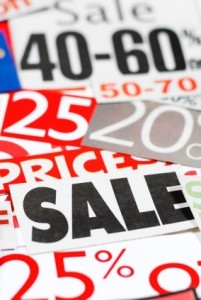 e and efficient flyer printing tips, you can capture people's attention.
First and foremost, make sure to print in full color.  Black and white flyers are dull and will fade away regardless of what it is posted on.  You want people to know what is on flyer is important to you.  Color shows value and meaning and essentially displays the fact that you cared enough to spend a little more money.  And while it is a little more money, it will all be worth it at the end of the day.
In addition to splurging for color, take your flyer printing to the next level and print on glossy paper.  Color is nice, but glossy will take it a step further and truly show the professional side.  This is essential if you are promoting a business to stand out from the rest of the competitors.  But as mentioned above, regardless of what the message is you want to show that it means a lot to you.
The final tip for printing flyers is to print in bulk.  This of course does depend on what exactly you are looking to do with the flyers and what message you are looking to get across.  But just know you can save a great deal of money when printing bulk orders.  If you will be needing a certain amount spread throughout the course of a month, or even a year, order them all at once and watch how much you end up saving.
There is much more to flyer printing than many even think about.  The key is to consider how much the message means to you and what you are willing to do to capture people's attention.  From there, apply the tips listed above as necessary.