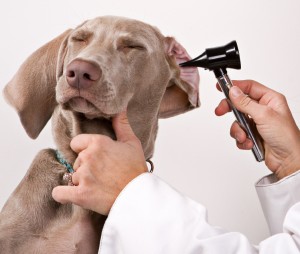 Businesses that provide pet related services are always looking for ways to increase visibility and attract new customers. In Detroit, pet flyers can serve to advertise special sales, pet training sessions and other important events that will draw people to the business.
Flyers are one of the most inexpensive ways to promote products and services for pets. They can be printed frequently and distributed quickly to large groups of people. Pet store owners, pet walking or sitting services, dog groomers and veterinarians can all benefit from creating an effective flyer.
Designing a Successful Pet Flyer
When designing pet flyers, Detroit Print Shop recommends including certain elements that will grab and hold the reader's attention. With both text and graphics, it is important to convey a message that will lead the recipient to make a phone call or a visit.
The most critical aspect of flyer design is putting essential information in the center of the page. Whether it is large text or an image, the eye is naturally drawn to the middle the flyer and will remain there while evaluating the content. Flyers will garner more attention when they are designed from the center outward.
Using color in pet flyer printing is a better choice than black and white, color conveys professionalism and credibility. This will result in maximum exposure for the pet business. Heavy bond, glossy paper is also recommended since it will serve to distinguish the pet service from its competitors.
One of the most appealing aspects of a flyer is its relative simplicity in design. Besides including an attention grabbing headline or photo, contact information is essential. Prior to printing, it is critical to proofread the flyer to ensure that it doesn't contain spelling or grammatical errors. The worst time to find a problem with the piece is after it has been released.
Printing and Distribution
There are many ways to distribute pet flyers in Detroit. A veterinarian's office, community events and pet shows are just some of the many places where flyers can help raise awareness of a pet business. Flyers also make inexpensive mailers or door hangers.
Detroit Print Shop can make high quality flyers in any quantity including bulk orders. They can help with graphic design, logo creation and selecting the right paper and print options that will help ensure that the pet flyers will have substantial impact.