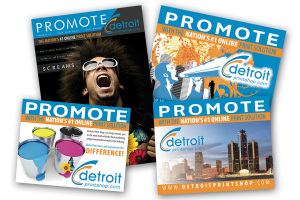 How you go about promoting a business can determine the kind of success you will achieve. Most niches are extremely competitive today therefore, it's very important to separate yourself from the crowd. Promotional printing do this, but it is vital you understand most of the details. Therefore, here are four tips to take into consideration to use promotional printing without breaking the bank.
First and foremost, you must have an aesthetic design that captures viewer attention. Regardless of whether it is a brochure, postcard, or something online, the design needs to be visually appealing. Using bright colors that stand out with graphics that are well balanced and intriguing will make a world of a difference.
Next, focus on the text that is within the promotional print. Graphics will visually appeal to people, but content will make a sale. It is vital you are short and to the point. Your goal is to get people to go to your web site, give your company a call, or do something to find out more information – a call to action. Give people just enough information to where they will want to find out more about your business.
Promotional printing can quickly become expensive if you are not careful. There are numerous aspects that must be taken into consideration when it comes to determining a final price for the print job. Everything from the size of the order, to the amount of color used, all affect the overall price.
Something else that you must consider is the paper quality. Think about how many copies you will be printing. If it is a reasonable, go with a better quality paper as this will bode well with the recipient. It shows that you really care about the product or company you are promoting. But if you need to print thousands of copies, this can quickly affect the overall price of the project.
This brings us to the last tip for cost effective and efficient promotional printing; print in bulk when possible. When printing through a professional company you will find most offer significant discounts for bulk orders. In the long run it can save you a great deal of money to pay upfront for a large order of promotional print.