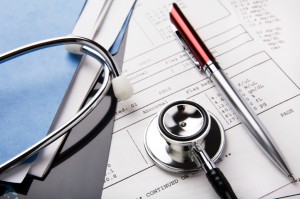 Like every professional field, it is important for those in the medical industry to differentiate themselves from their competitors. Raising the awareness of potential patients to the services and specialties of a physician not only helps the doctor grow their business, but may provide life saving therapies that would otherwise go unnoticed.
In Detroit, medical marketing initiatives should include a variety of strategies that will attract attention to the physician while simultaneously serving to inform the public of various diseases, their prevention and cure. As an affordable alternative to expensive high profile media, a campaign that includes a well designed logo, medical brochures, business cards and stationary can prove most effective.
Prior to Design
For medical marketing, Detroit physicians need to assemble a specific set of goals and objectives along with a detailed plan of action to achieve them. It is important to set realistic expectations while employing methods to track the success of the effort.
There is a distinct difference between marketing and advertising. While advertising is primarily about promotion, marketing is a more subtle way of building brand loyalty. While physicians must be sensitive to engaging in traditional forms of advertising that may be considered unprofessional, marketing provides prospective patients with useful information they are usually gratified to receive.
Marketing Vehicles
Printed materials work exceptionally well in a medical marketing campaign. They are inexpensive, have high visibility and generate a business identity through repetition and exceptional design. These are some of the more effective vehicles for print marketing.
Logo Creation: A well designed and printed logo will create instant recognition as it is linked to the practice. People tend to recall logos quickly, and they serve to distinguish the physician from others in the patient's memory.
Medical Business cards: Business cards are an essential part of every medical practitioner's marketing efforts. They are used to project trust and professionalism while providing vital information to patients. Doctors and other medical professionals should use a print shop that offers full color offset printing and provides multiple paper stock options.
Medical Brochures: Medical brochures can be used in a variety of ways to generate new business for a practice. In a waiting room, professionally displayed brochures can offer information on a variety of illnesses and treatments. Since brochures present a larger format, they can display more color and graphic components. Brochures are also effective when used in a targeted mailing campaign to neighborhood residents. Detroit area print shops offer many different paper sizes and folding options.
Stationary: Placing a firm's logo on stationary projects a professional image that will enhance the representation of both the doctor and the practice.
Medical Marketing Works
Detroit Print Shop offers graphic design, logo creation and numerous other services. A medical marketing campaign will help a medial practice raise their visibility which in turn will attract more patients.