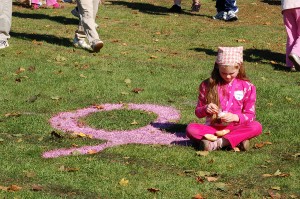 Fundraising events can be a real test of marketing; it can sap your energies, challenge your expectations, and stretch your capabilities to the utmost. Effective promotion and effective management of your communication and message is the key to achieving success. Printed marketing collaterals can help you considerably by alleviating a lot of your pains.
Flyers and brochures are effective and fast in spreading the word. They are handy, easy to distribute, and an effective medium to help catch the reader's attention. A properly designed flyer with enticing images, catchy content, and intelligent taglines are very effective in communicating with your audience. Moreover flyers and brochures can be printed easily these days and bulk orders can be processed fast, even with specific customizations that you may require. You can rely on Detroit Print Shop to act as a one-stop shop for all your printing and design needs.
On most occasions when your foundation is dealing with large corporations or even small privately owned businesses, it is very likely that the busy owner or key decision maker may not have all the time to shift through pages of content. Therefore, when creating informative content, it is prudent to get straight to the point. You could possibly use fact sheets that clearly state your program objectives and the impact that you seek to achieve. If you have any plans to recognize donors for their contributions, spell that out clearly. Show readers how their contributions can help the community. Make sure you include succinct information about your organization and if feasible, share aspects of your financial information that gives the reader the confidence of dealing with an efficient organization.
Posters are another attractive medium that can be placed in strategic spots to garner audience attention. They are effective in helping your fundraising events get publicity and visibility immediately. Experienced professionals can help you out with a range of themes, styles and graphics that are extremely attractive, educational and can hit the right note with the audience.
Fundraisers can also use other little printed material like bookmarks and postcards to promote their events and activities. Bookmarks are especially useful as they are endearing to readers, long lasting, and a well-designed one has a great recall factor that can be useful for referrals. Attractively designed postcards can stand out in the crowd and are cheap to print and convenient to mail to recipients.
Once you have decided on the type of collateral, the design and layout, the next step is to choose the best materials for printing. Choice of materials greatly affects the look and feel of your marketing collateral. Choose a good professional printer to get their expertise on colors and materials that are damage resistant, enquire about coatings that are appropriate for your material, and check on the ink and the finish that your printer can provide. At Detroit Print Shop, we can assist you with our expertise and experience to help you achieve the best materials for your organization.