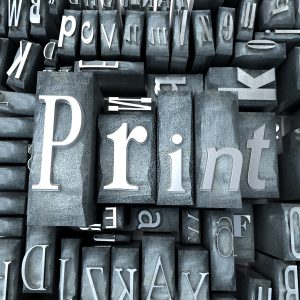 In the age of the Internet and social media marketing, you probably don't consider printing marketing materials for your business. Why would you? It's practically free to promote your business online with photographs and a written caption.
But is this the most effective way to gain customers and optimize your business's potential? Working with a full-service print shop can take your business to the next level with professionally curated marketing materials.
If you haven't considered adding printed materials to your marketing strategy with a full-service print shop, you'll find three critical reasons why you should below.
1. You'll Get High-Quality Results
Maybe you previously tried using printed marketing for your business, but you wanted to save a few extra bucks and do the printing yourself. You probably found it was much more complicated than you imagined.
A full-service print shop will provide the highest quality results with vibrant and precise coloring printed on durable products. You won't have to worry about photos being too bright or dark on your brochure or postcard when you use the services of a print shop.
2. Endless Marketing Opportunities
Imagine your business's logo, slogan, or anything else printed on postcards, notepads, booklets, brochures, and more. This is all possible when you work with a professional full-service print shop.
No matter what kind of marketing or promotional items you want, they can become a reality. From postcards to send throughout your community to full-scale catalogs, you can spread the word about your business creatively.
3. Build Authority and Trust with More Customers
When someone visits your website or social media page, they can only get an idea of your product and service through photos. They have to create the experience of purchasing from you based on visuals displayed on a screen.
With printed materials, potential customers can physically touch and feel something that came from your business that may give them a higher opinion of your business. For example, a brochure or business card printed on high-quality, soft paper is seen as more elegant and professional than thin, glossy paper.
If you're ready to add printed marketing materials to your business to gain more customers and build authority, Detroit Print Shop makes it easy. With an intuitive online platform and easy-to-follow tutorials, you can upload your designs to be printed easily.
Place your order and optimize your business's marketing today!