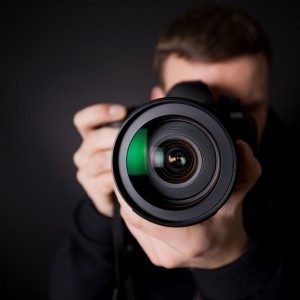 The photography business is very competitive and it is important to continually develop new customers. Photography studios in the Detroit metropolitan area have found that a well designed postcard marketing campaign can provide superior results at a fraction of the cost of other forms of advertising.
Advantages of Postcard Marketing
Postcards can be an extremely effective way of cultivating new prospects for a photography business. Advertising campaigns can be designed in a variety of ways to provide substantial exposure to a prequalified audience. Photography postcards have numerous benefits including:
Low Cost: Postcards are one of the least expensive forms of mass advertising. They are inexpensive to print and cost less to mail than a first class letter.
Easy to Design: Designs can be selected from stock templates or custom created.
Specific Target Markets: Highly targeted lists are available for nearly every demographic imaginable. This includes geographic areas as well as those who have upcoming specific events such as weddings, conventions, etc.
Visual Appeal: Photography is a visual medium. Postcards present the studio with an opportunity to demonstrate their skill by providing examples of their work. Photographs directed toward specific events such as weddings are particularly effective.
Important Design Considerations
A key element in implementing a successful photography postcard campaign is developing an appealing concept. At first glance the postcard must catch and hold the recipient's attention. Elements of style and color should be combined with well conceived written content.
It is also important to balance text and images. While including a quality photo can be persuasive, the text must communicate a message that compels the customer to contact the photography studio for more information.
Offering promotions or discounts with expiration dates is another effective method of creating interest. It is also critical to recognize that higher rates of return are achieved through regular mailings to tightly targeted groups.
Photography Postcard Printing
Once the postcard design is finished and the layout has been established, the final copy must always be checked for errors in spelling, punctuation and grammar. Detroit Print Shop can also offer suggestions and guidance on improving various elements of the postcard if necessary.
When the final proof is approved, the actual printing will commence. Detroit Print Shop offers a variety of postcard sizes and paper options including recycled stock. Their professional approach ensures exceptional quality, great service and fast delivery on every order.