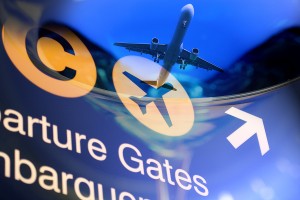 In these days of cut-throat competition among agencies providing travel services, especially in the Detroit area, it is imperative to rise above the pack, to differentiate yourself. Your sales and marketing materials are the key to your success. Although most other agencies will also be using printed materials like postcards, flyers and brochures, it is the way you present and what you present that can bring in the customers.
A properly designed postcard can come out with flying colors when you consider your return on investment. First, they are cheap to print and also to mail therefore fit your requirements to a tee when you are considering mass mailers. Second, a distinctively designed postcard can stand out in the crowd of envelopes in the mail. One thing that you should consider is printing an oversized postcard such as a 6×9. The distinguishing size itself will make it stand out.
Options for using your postcards:
When you launch a new service / product line
You could use them as inserts in packages or letters that you mail out
Use them at display tables at conferences or events
Distribute your postcards at public events
Flyers are another effective way to stand out among multitude suppliers. They ensure high visibility, and are actively sought out by customers who see them often as a valuable source of product and service information. An appropriate flyer program should focus on integrating with the rest of your marketing initiative. Unless you are having an in-house design team, it would make sense for you to hire the services of professionals. At Detroit Print Shop, we provide you the best graphic designers that understand your business and help you effectively conduct flyer campaigns.
Detroit Print Shop can help you choose the best marketing materials for your business. Over the years we have created collaterals that stand out from the competition. We use the best products and technology in the industry, and we are sure we can provide you a great product at a very low price!