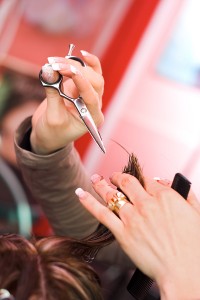 Professional hair care is a thriving industry, but it is also fiercely competitive. To assure the continued success of a hair salon, promotional printing is a vital component in the ongoing effort to attract and retain customers.
Different Advertising Options
In Detroit, hair salon printing services offer budget conscious business owners and stylists the opportunity to reach a wide audience with a minimal investment. There are many available choices in printed promotional materials and each one presents its own distinctive advantages.
Printing Design
Printed marketing and advertising offers an affordable way of presenting products and services to large numbers of prospective clients. Regardless of the promotional printing product, all materials require careful consideration throughout the development process. This includes selecting attractive photographs and creating text that is informative and persuasive. It is important to always include detailed contact information and proof read the piece thoroughly prior to printing. To avoid a design that appears disorganized and cluttered, different fonts and colors should be used sensibly.
For hair salons in Ann Arbor, Dearborn, Downriver, Flint, Grand Rapids, Lansing, Royal Oak and Troy, Detroit Print Shop offers a variety of services and selections that will help produce the perfect hair salon marketing piece.